Showcasing a contemporary design and featuring performance that exceeds energy efficiency standards, the J-LX® Hot Tub combines comfort and modern style for 6-7 adults while minimizing energy costs.
J-LX® Energy-efficient Hot Tub with Open Seating Provides A Full Hydromassage Experience
Seats throughout feature deep tissue jets (FX), bold knot-releasing jets (MX2) and targeted pressure point jets (NX2) for your neck, back and calves.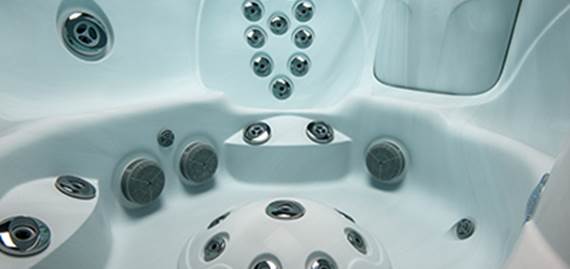 J-500™ Design
Mirrors high-end furniture with a dual high-back design and exterior corner lighting set in a durable Curvalux™ cabinetry. Two waterfalls cascade over ProEdge™ interior illumination for ambiance and beauty.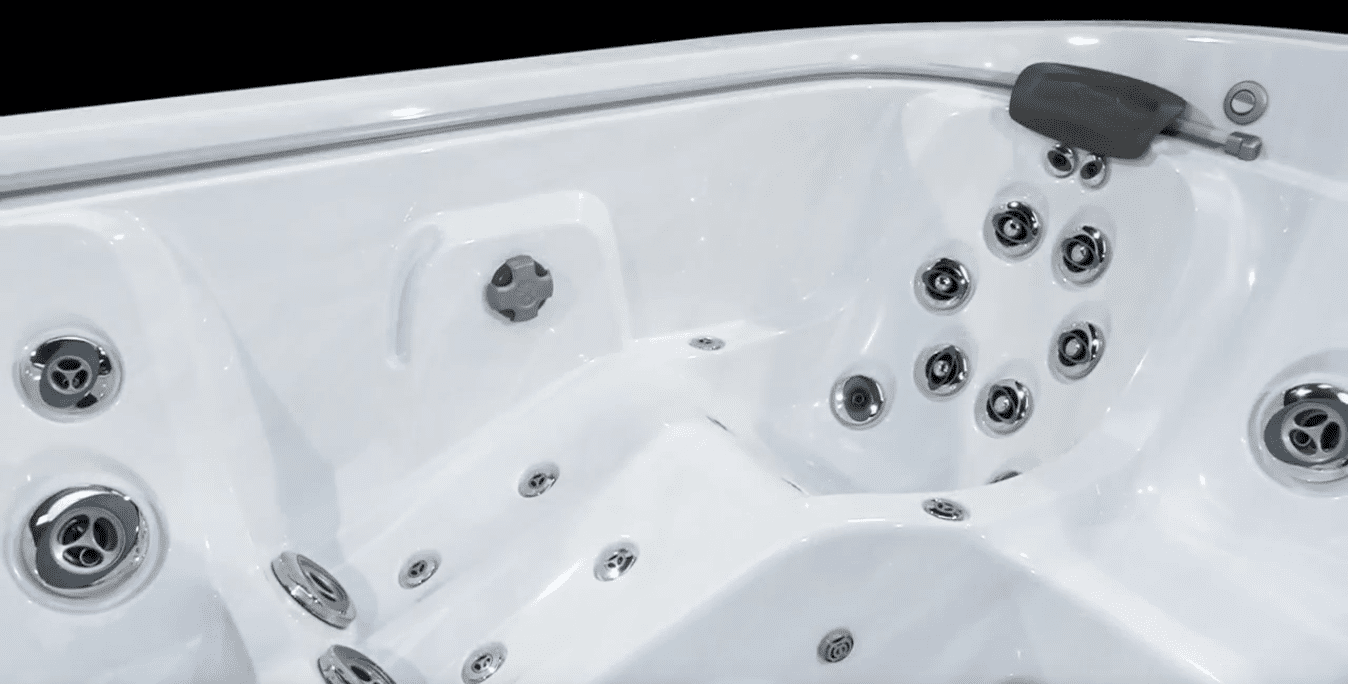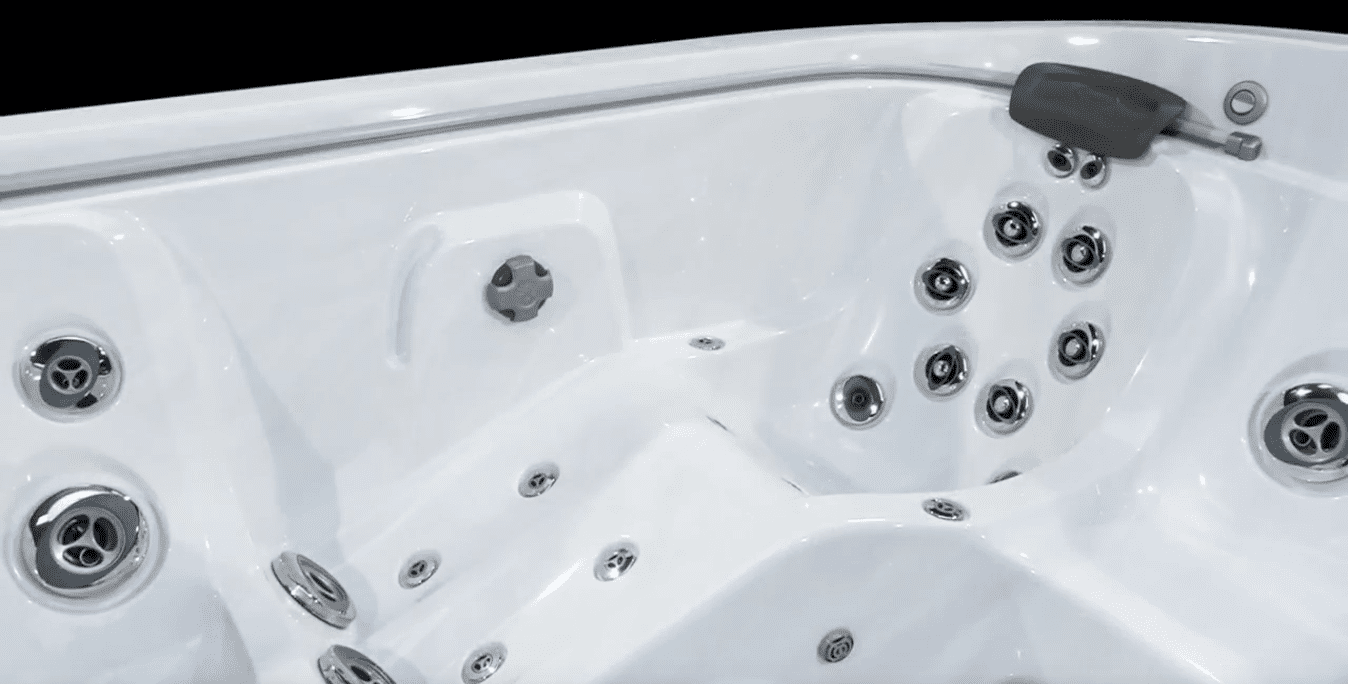 Knot-releasing Seat
A combination of rejuvenating, spiral streams of air and water and large, wide-swath rotational action stimulates muscle groups to help overworked muscles.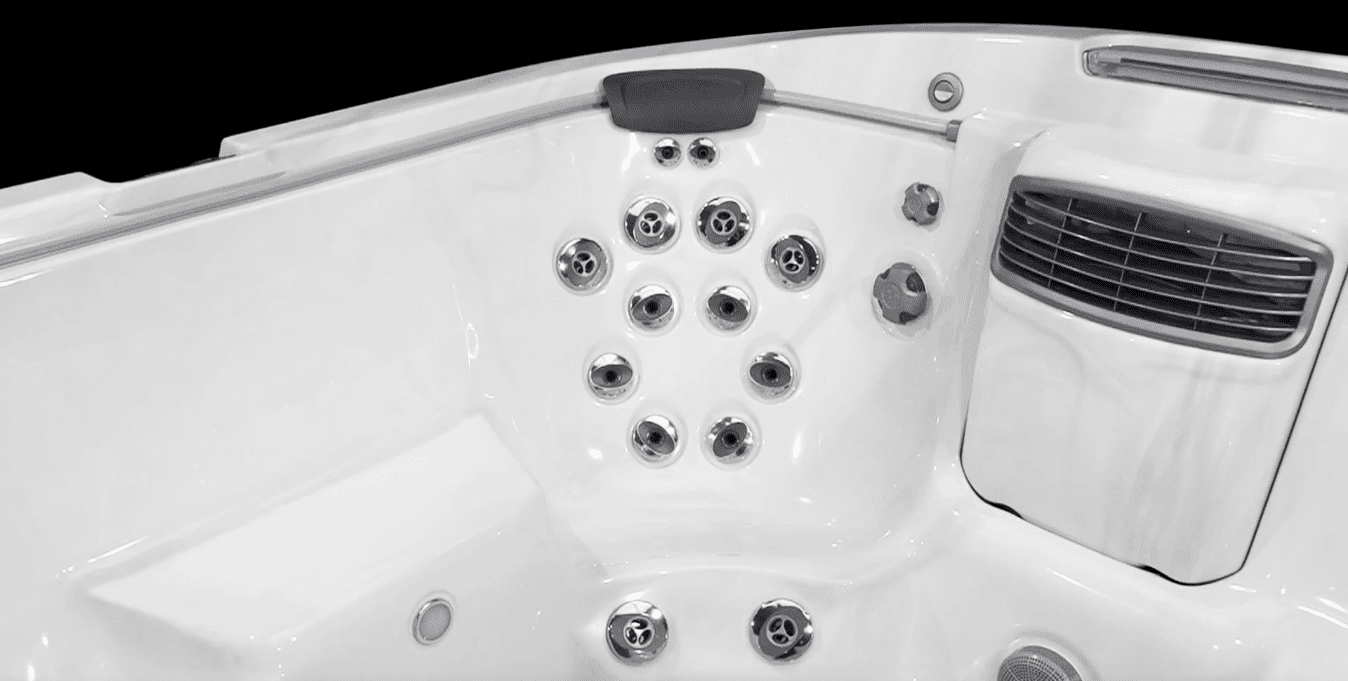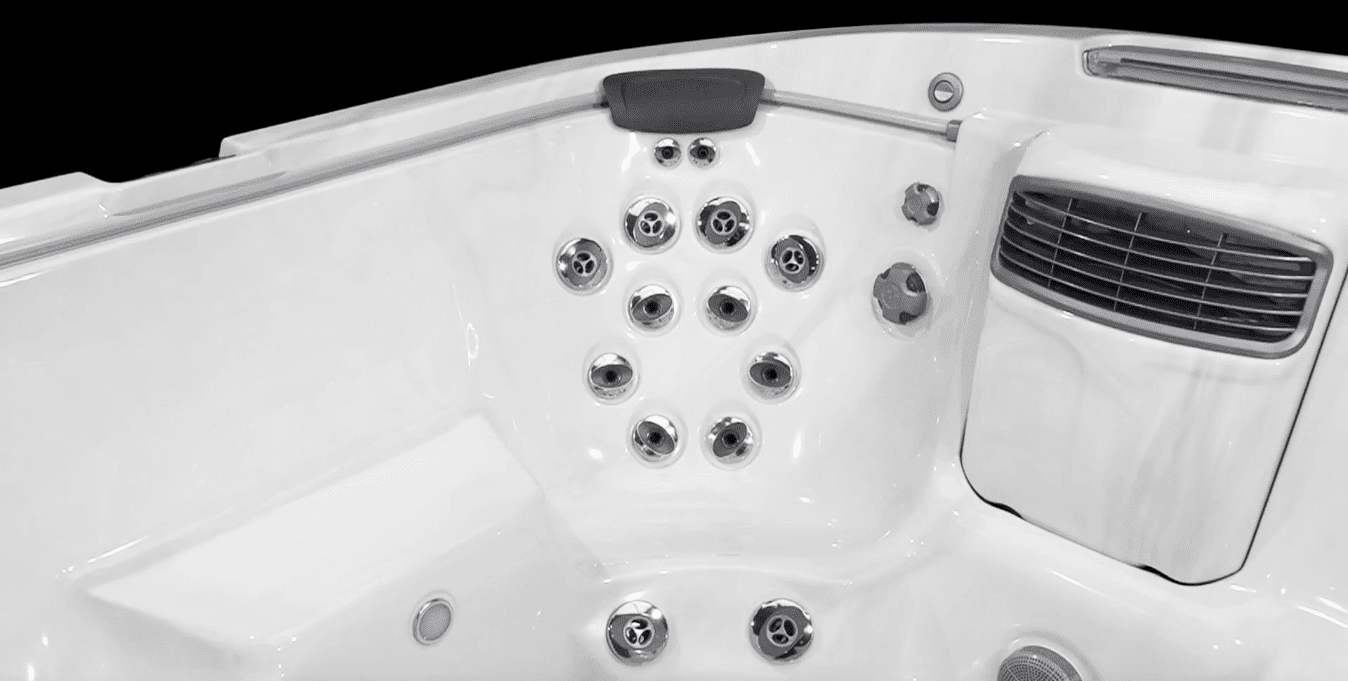 Back Rejuvenation Seat
Unique rifling action sends spiral streams of air and water to strategic muscle groups to rejuvenate back muscles while directional jets relieve tension in hard-to-reach neck area.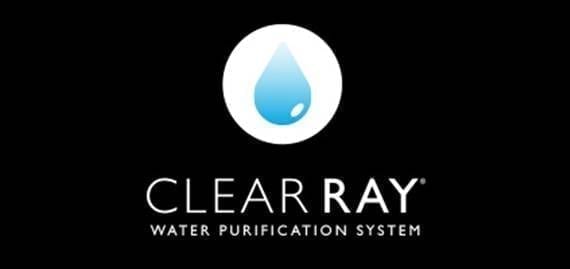 CLEARRAY® plus 4-stage filtration
4-stage water filtration system keeps water clean and free of debris quickly using four stages: ProClear® Filter, ProCatch™ Filter Bag, surface skimmer and a pleated filter..