Lounge seating and premium jets combine to form the spacious J-465™ Jacuzzi Hot Tub. This model provides a full massage and enough space and for 4-5 adults. It's also one of only two models featuring the RX Lounge Seat and Premium PowerPro® Jets, including six robust RX Jets and the LED-lit bubbling IX Jet.
Jacuzzi J-465™ Designer Hot Tub with Lounge Seat Provides A Full Hydromassage Experience
With the Jacuzzi J-400 Open Seating offers a wider variety of seating and massage, including nine distinct PowerPro® Jets. The RX Jets, our best jet yet, knead key muscles and nerves to relax your back. In addition, PowerPro® jets that rotate and swirl pamper, stimulate and penetrate your muscles from your neck to your feet in upright seats.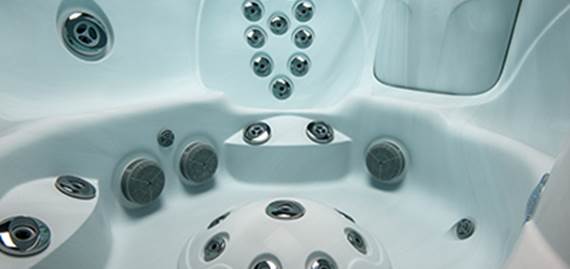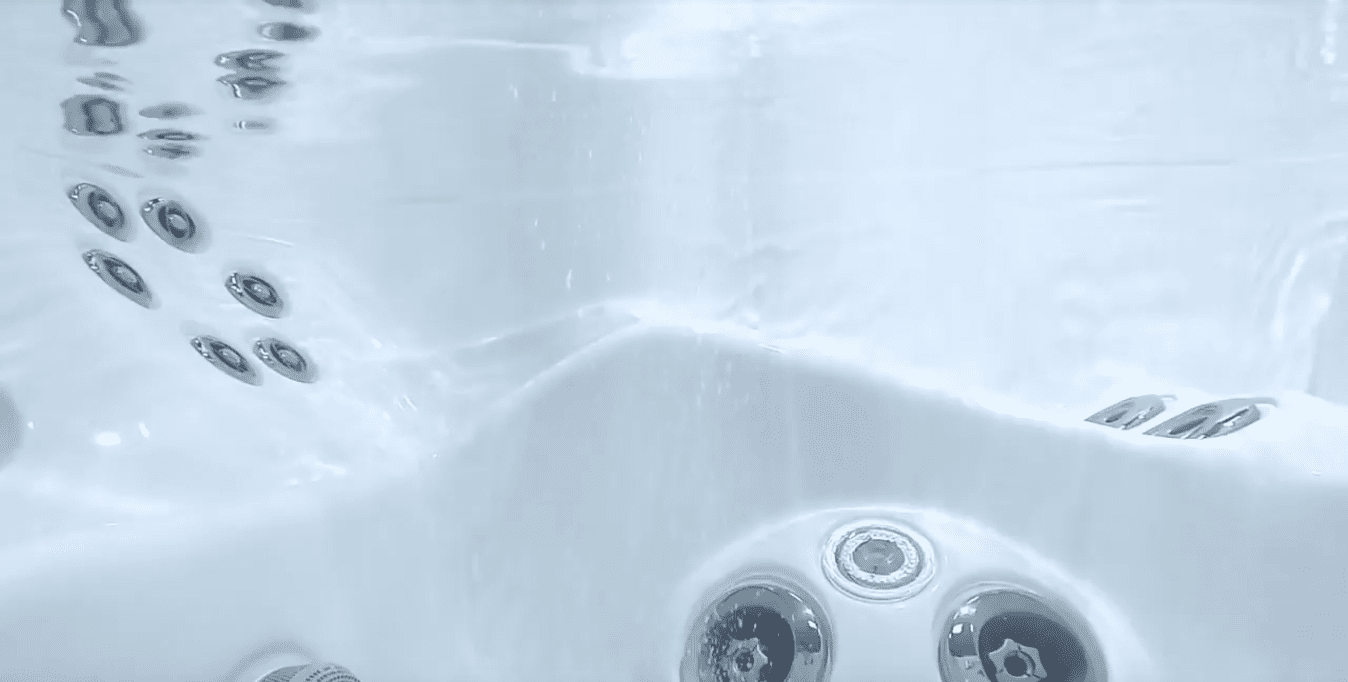 RX Jet Therapy Lounge Seat
This customer-favorite seat targets large muscles of the back with a Swedish-like hydromassage. Also boasts spiral stream jets that relieve tension in the calves and feet.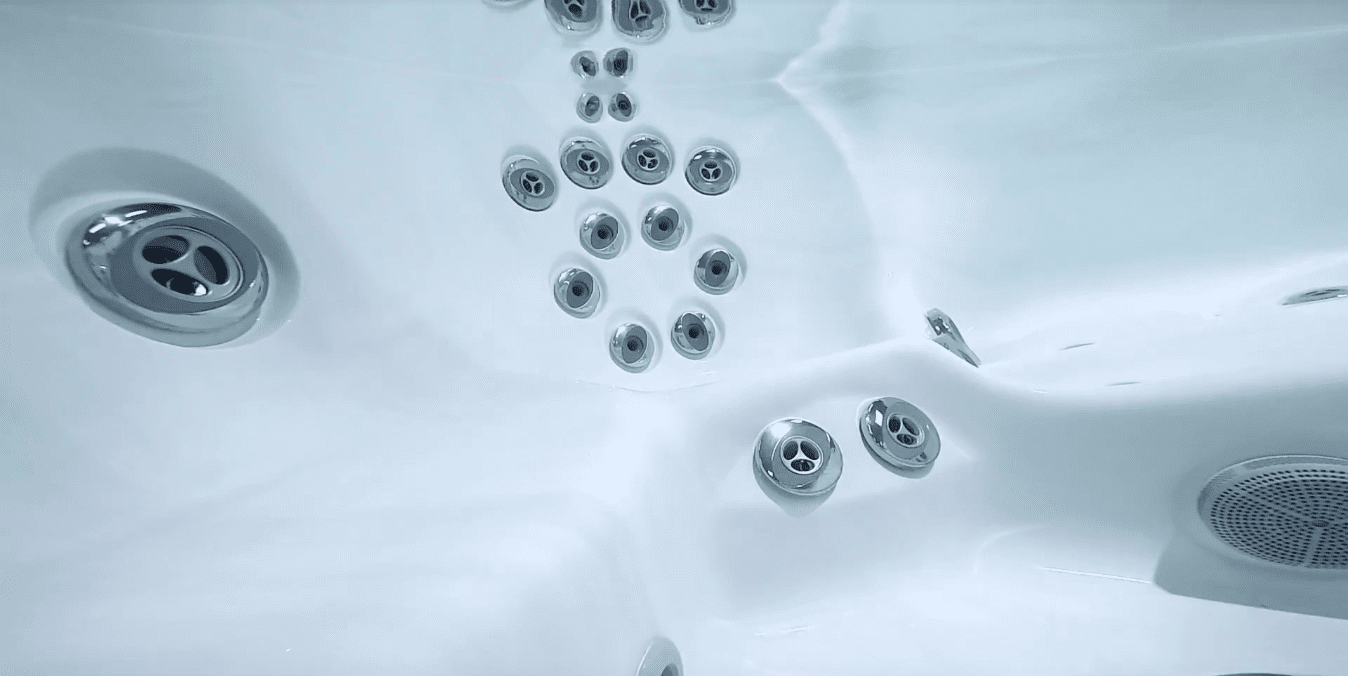 FX-12 Therapy Seat
Packed with stimulating spiral action jets, this seat covers your neck and back with a versatile, deep tissue massage. Also stimulates muscles and relieves tension in the calves.
MX2 Therapy Seat
This deeply contoured seat is perfect for those seeking a deep tissue massage to loosen muscle knots in the lower back and relieve tension in the neck.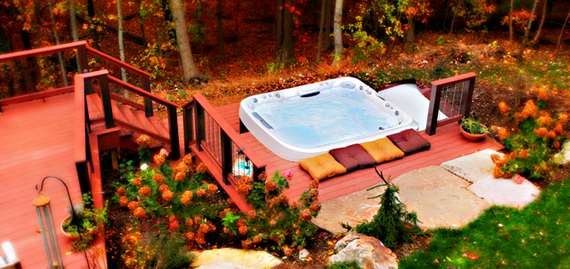 J-400 High Back Design
The exclusive high-back Jacuzzi® silhouette, premium LED lighting throughout and backlit waterfall that cascades down your neck and back make J-400™ Hot Tubs a sight to behold.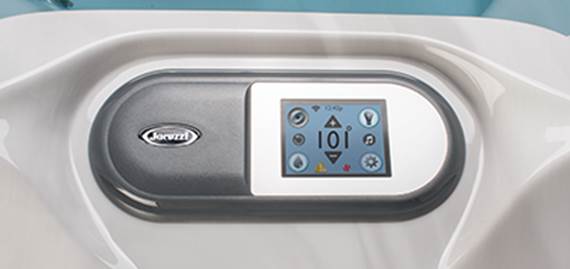 J-400™ ProTouch™ Control and ProLink™ app
The full-color ProTouch™ Control paired with the ProLink™ app helps you monitor your hot tub's status, schedule maintenance reminders and adjust temperature and jet functions.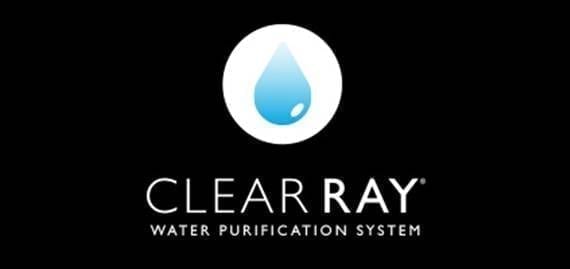 CLEARRAY® plus 5-stage filtration
5-stage water filtration system achieves the cleanest water in the shortest amount of time by utilizing five-stages: ProClarity® Filter, ProClear® Filter, ProCatch™ Filter Bag, surface skimmer, and a pleated filter.