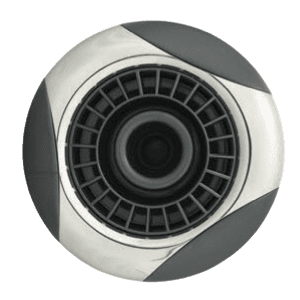 TheraMAAX Jets
Notice TheraMAAX jets have a grill surrounding the nozzle of the jet. These are made to reduce drag on moving parts and cohesion of the stream.The three spoke cover has textured grip for easy adjustment.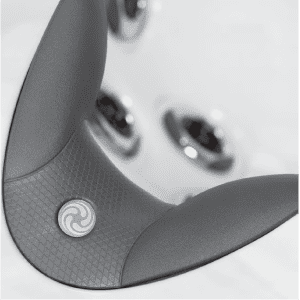 Comfort/X-Series Collar
Experience some relaxing neck massage therapy with our Comfort Collar, or the upgraded X-Series Collar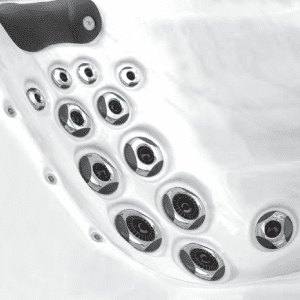 Performance Seating
Each seat is designed to provide a full body immersion with proper posture allowing the jets to do work where they should and reduces stress on your lower back while seated.
Full Electronic 56 Frame Pump
American Whirlpool uses Direct Drive 56 frame pumps, where as most spas have 48 frame motors, allowing for a longer and more energy efficient life.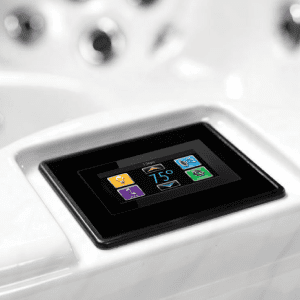 Smart Touch 2 Control
Easy to read, large colorful bottons even work when wet. With the Powerworks heater and fully electronic pumps makes American Whirlpool one of the most advanced hot tubs in the world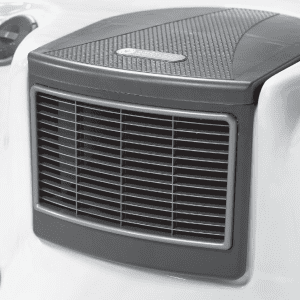 CleanZone™ Oxidizer
Our water purification system automatically generates oxygen and cleans your spa water.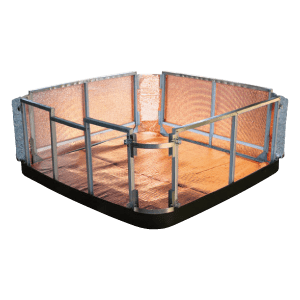 Appliance Grade™
The steel sub-structure and Northern Exposure insulation allows for complete service of the entire structure & all mechanical parts.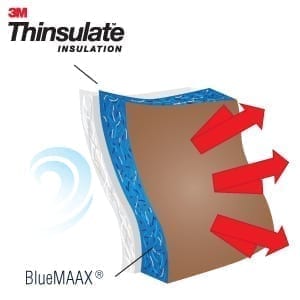 Northern Exposure Insulation
All four sides of American Whirlpool hot tubs are lined 3 layers of insulation. One with reflective copper material that recycles heat energy, making it easier and cheaper to maintain water temperature.
Continuous Cast Acrylic
Every American Whirlpool hot tub is make with Continuous Cast Acrylic. This hard, non-porous surface is resistant to stains, scratches, fading and chemical abuse. This durable finish provides a beautiful look of granite, pearl or metalescense








DuraMaax Siding

American Whirlpool hot tubs have a state of the art siding – a wood-alternative material that has the look the and feel of natural wood, only without the necessary upkeep. DuraMAAX Siding is impact resistant, unaffected by weather or insect damage. It will never crack, rot or splinter.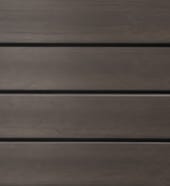 Resort Gray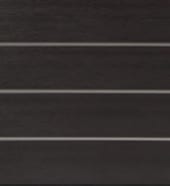 Modern Mocha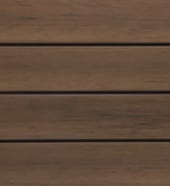 Pecan Ridge