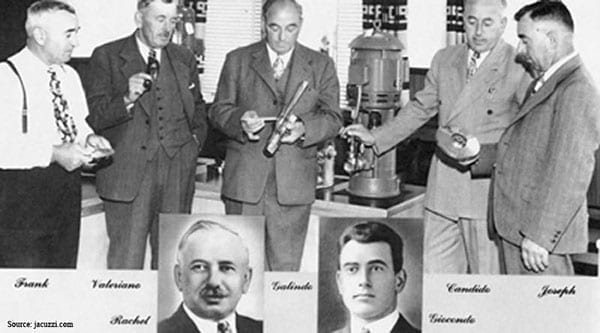 #ThrowbackThursday – Jacuzzi
THE HISTORY OF JACUZZI® HOT TUBS
Jacuzzi® is a household name around the world. Known for their exclusive and luxurious hot tubs, Jacuzzi® has set an industry standard for hot tubs that offer the latest in features and accessories, healing properties and advanced technology.
Being the most widely recognized name in whirlpool and hot tub hydrotherapy, it's no surprise that Jacuzzi® has the most advanced and high performance hot tubs and products around the world.
How Jacuzzi® Began
Let's go back to where it all began, in the early 1900's.a
The hardworking Jacuzzi family immigrated to the United States from Europe to begin their lives as a family on American soil. The family turned their focus from aviation to water systems and pumps in California's orange groves. In 1925, the Jacuzzi brothers made history in agriculture when they created the first submersible pump.
This technology was later beneficial on a more personal level for the Jacuzzi family. In the 1950's, the youngest of the seven Jacuzzi brothers was diagnosed with rheumatoid arthritis. Overwhelmed with the physical pain this was having on their loved one and the emotional pain it was having on their family, the brothers decided to take matters into their own hands.
The brothers utilized the submersible pump to create the J-300. The portable pump that was placed underwater in a regular bath and resulted in pain-relieving hydrotherapeutic treatments for their brother.
Henceforth, a niche market was created and the Jacuzzi family once again made history.
You can continue reading the complete history of the Jacuzzi family and brand at: https://goo.gl/QG7u6z
You can visit the Jacuzzi page on our website to see a few of the many Jacuzzi options there are! https://goo.gl/8mQBUV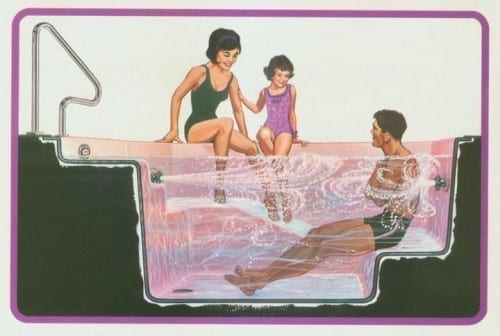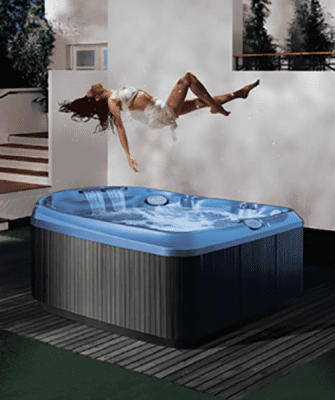 Example of Jacuzzi's Throwback advertising compared to a more recent ad.
Many Thank Yous to the Jacuzzi brothers for bringing relief to so many in pain through creation of Hydrotherapy tubs and for the partial use of their history in creating this #ThrowbackThursday post!
-Shari Provan-Crofut
https://lakelandhottubpoolandpatio.us/wp-content/uploads/2018/01/Jacuzzi-Brothers.jpg
333
600
uniquepsp
https://lakelandhottubpoolandpatio.us/wp-content/uploads/2021/03/affordable-new-logo-800x298.png
uniquepsp
2018-01-11 07:00:03
2018-01-10 19:57:30
#ThrowbackThursday – Jacuzzi