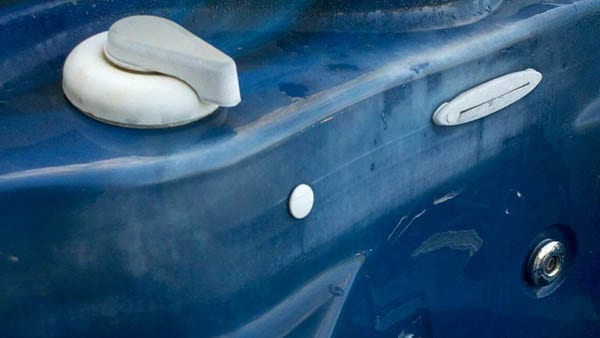 #TipTuesday – Air Controllers
#TipTuesday
To Air or Not To Air – That is the question! Did you know you should turn off or down your air controllers after you've finished using the hot tub or swim spa? These are the controls along the top that allow your jets to feel stronger or more gentle. There are two main reasons for doing this:
1. A chemical reaction is created and a gas is given off that will eat away at your acrylic as well as your cover. This is particularly the case when the water chemistry is off consisting of too high a chlorine level and too low a Ph level. It will create a white area above the water line over time – this is damage caused by the gas being trapped;
2. It impacts your temperature by constantly pumping cooler or cold air (depending where you live) through the jets into the warm water. So, in some cases, your heater is going to be running when there is no need. TURN THOSE JETS DOWN when you're done and extend the life of your hot tub and cover! Not to mention the energy savings you will notice by your heater not constantly trying to keep up to the set temperature.
Please stay tuned for future tips and tricks on maintaining and extending the life of your hot tub or swim spa as well as their covers!
Please bring in a water sample for FREE testing. We'll make sure your chlorine/bromine, Ph and alkalinity levels are all in line. We will only recommend the products you need to return/keep your hot tub or swim spa with beautiful, crystal clear and healthy water! Located at 2326 E. Edgewood Dr. in Lakeland. 863-940-9826 if you have any questions, we'll try to answer them.
We look forward to helping you!
The Unique Team – WE MAKE IT FUN TO STAY HOME!
-Shari Provan-Crofut
https://lakelandhottubpoolandpatio.us/wp-content/uploads/2018/01/tally21.jpg
338
600
uniquepsp
https://lakelandhottubpoolandpatio.us/wp-content/uploads/2021/03/affordable-new-logo-800x298.png
uniquepsp
2018-01-10 15:25:39
2018-01-10 15:25:39
#TipTuesday – Air Controllers